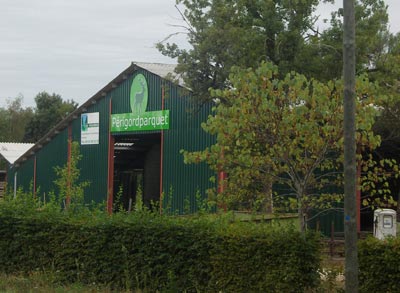 The company sawmill "Pigearias is located in the heart of the Périgord Vert, halfway between Brantome (The Venice of Perigord) and Nontron.The sawmill supplies timber for the local craftsmen for the restoration of exceptional buildings like the stage of the Grand Theatre in Bordeaux, the steeple of the cathedral of Auch, the roof structure of the Château de Richemont, or the French Renaissance ceilings of the Chateau de la Barde…
By creating "Perigord Parquet, Sylvain Pigearias, its director, continues the passion of fine wood that his father Adrien Pigearias handed down to him:
"One summer evening, when my senses were stimulated by the flavors of a great cook, Cancale, I really fell in love with its floor of oak and cherry. The parquet floor repeated the 'Chantilly' motif remarkably. It brought to the place a precious quality as well as a feeling of great harmony.
Since that day, my passion for the qualities of parquet floors has never left me !"
Thus it is that Perigord Parquet searches for the precious timber species of our forests to offer their clients' houses the traditional charm of a Perigord residence.